39

Focus on Climate Change
Focus on Climate Change
Molecular shape and a further look at the interaction of electromagnetic radiation and matter enables one to understand the fundamentals of the greenhouse effect.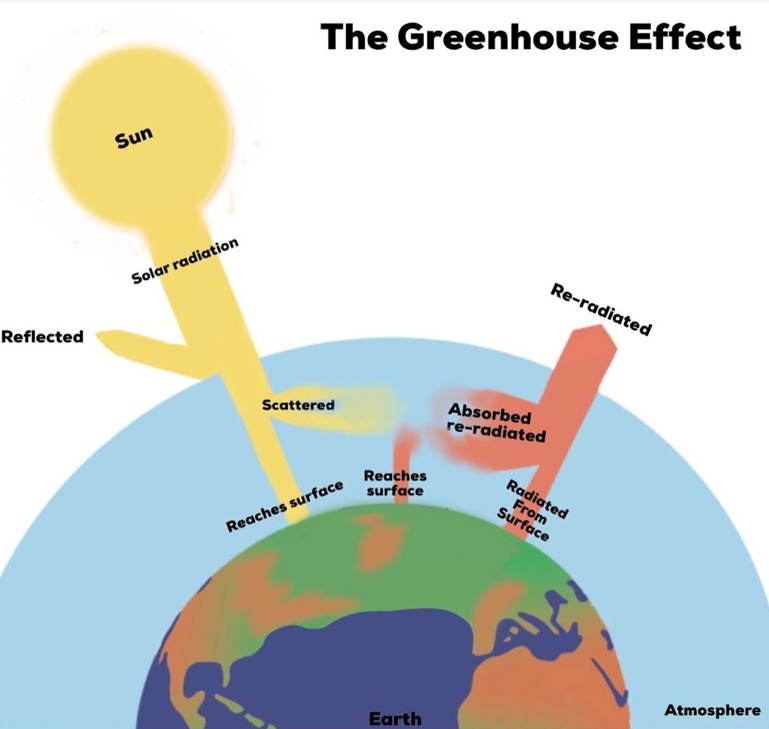 When the suns energy warms the atmosphere and surface of the earth, much of that heat is re-radiated back out into the atmosphere. Molecules in the atmosphere absorb some of that released heat and then re-release it, warming the atmosphere and surface of the earth further. Without this natural greenhouse effect, the earth's average temperature would be approximately -18 oC, but instead it is +15 oC. This 33 oC temperature difference is crucial to the way that life and society have evolved and a stable and predictable average temperature is thought to be an important metric for many climate related issues such as weather and sea levels. Anthropogenic release of extra greenhouse gases is being blamed for a measurable increase in recent global temperatures.
Refer to the information discussed in the previous Focus section and elaborate on the following focus boxes, solving the problems that appear. Use the information to frame the story of the climate change debate to where it stands today. It is perhaps quite useful to compare the story to that of the ozone layer.






https://climateatlas.ca/video/one-degree-and-its-impacts

http://www.galileomovement.com.au/