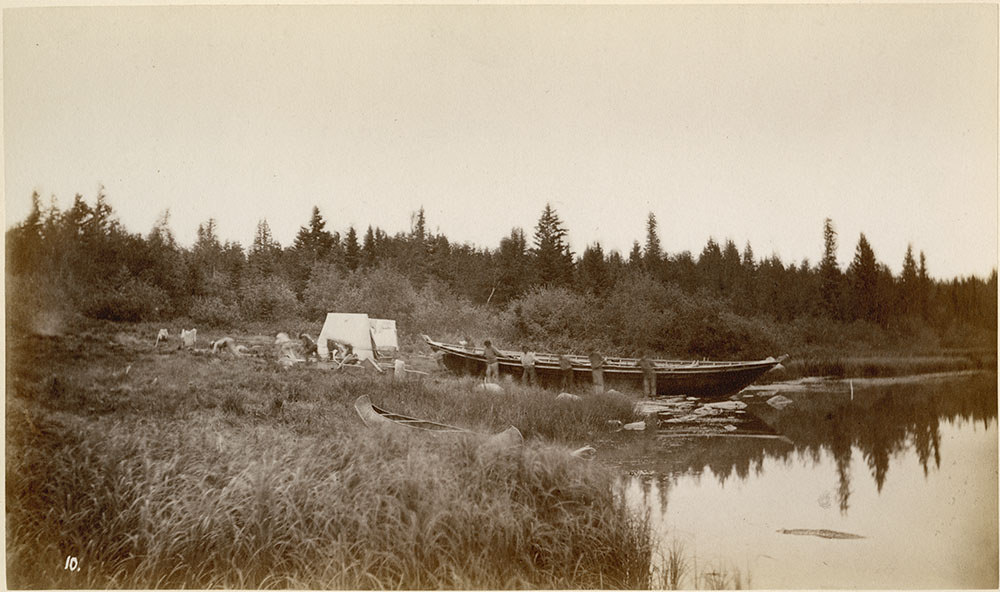 Section 2 will examine the role of colonization and how it continues to affect Indigenous Peoples in  Canada and define the relationship between Indigenous and non-Indigenous people today.
Topics
In Section 2, you will learn about:
Colonization
Treaties
Laws and Acts of Parliament
The Reserve System
Indian Residential Schools
TB Sanitoriums
Sixties Scoop
Truth and Reconciliation
It should take you up to three hours to complete Section 2, including watching the recommended videos. Please complete the Locate Yourself activity first.
Activity 1: Locate Yourself (10 min)  
Reflect on the following questions.
Have you ever experienced being stereotyped or discriminated against?
If yes, what were the short-term consequences? What were the long-term consequences?
Media Attributions
'Hauling a York Boat Over the Robinson Portage, Hayes River, Manitoba (BiblioArchives/LibraryArchives) is licensed under a CC BY (Attribution) License.