13

Seeking Support

Seeking Support

Emilie Jackson
After reading this page, you will be able to:
recognize biases that may prevent you from seeking support in college;
identify the student support services available at college.
Why Is This Important?
Even superheroes need help from sidekicks and mere mortals. Trying to handle everything on your own every time an issue arises is a recipe for burnout. There will be times when you are overwhelmed by all you have to do. This is when you will need to ask for and allow others to help you.[1]
Chances are that gaps in the skills needed to be successful in college will show up. Knowing and using the resources available to bridge those gaps will be important to college persistence.[2]
Successful Students Seek Help
Here is a secret about college success that not many people know: successful students seek help. They seek our resources, and they do that as often as necessary to get what they need. Your instructors and advisors will expect the same from you, and your college will have all kinds of offices, staff, and programs that are designed to help. These are called "help-seeking behaviors," and along with self-advocacy or speaking up for your needs, they are essential to your success. As you get more comfortable adjusting to college life, you will find that asking for help is easier than struggling on your own. In fact, you may become really good at it by the time you graduate, just in time for you to ask for help finding a job![3]
Identifying Biases
Although colleges have an entire system of free resources in place to support students in a variety of ways, students may feel pressure to succeed on their own. As a student, educating yourself about all the resources available at college can help you feel part of a community that wants to see you succeed. Asking for help from appropriate resources is not a sign of failure or lack of independence. Sometimes students have trouble reaching out for help because they often struggle to match their problem to the right support service, are hesitant to ask for help, or wait until the problem is too big to manage. Student persistence and success is the goal for both the students and the college.[4]
You have signed up for a required class in the program you have selected. The instructor of the class requires a graphing calculator along with textbooks for the course. You show up to class with your required materials and the calculator. The instructor starts class by having students get out their calculators. You look down at the device and have no idea how to use it. The instructor says that you are expected to know how to use the calculator since it is commonly used in high school so reviewing its use won't be part of the class. Now what do you do?
What would your first reaction be to this situation?
How would you solve this problem?
What resources can you think of to help you?
What obstacles for college success might you encounter?
How do you feel about asking for help when you need it?[5]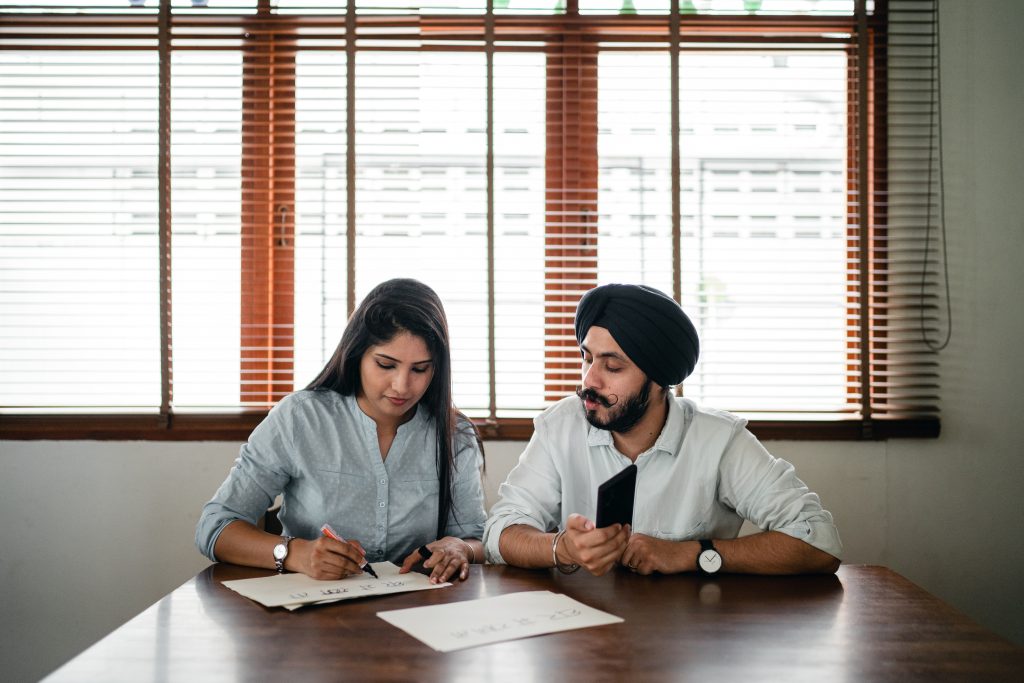 Tutors as Learning Partners
Past experiences may inhibit students from accessing support services. Asking for help can feel embarrassing. In middle or high school, students primarily use tutors when they are not doing well in a subject. Students sometimes bring that perspective to college with them. However, in college tutors can be a key part of a student success plan. In college settings, free tutors work at a variety of centres designed for student success. Students new to college may not realize that the top students in their classes are likely using college tutoring services. Sometimes it is hard for students new to college to understand the role of tutors and let go of past notions about who uses a tutor and why. The college website is the place to find out about how to connect with a college tutor.[6]
Instructors as Learning Partners
In elementary and high school, the instructor often has the dual role of both teacher and authority figure for students. Children come to expect their teachers to tell them what to do, how to do it, and when to do it. College learners, on the other hand, work better when they think of their instructors as respected experts that are partners in their education. This change in relationship for you as a learner accomplishes two things: it gives you ownership and decision-making ability in your own learning and it enables you to personalize your learning experience to best fit your own needs. For the instructor, it gives them the opportunity to help you meet your own needs and expectations in a rich experience, rather than focusing all of their time on trying to get information to you.
The way to develop learning partnerships is through direct communication with your instructors. If there is something you do not understand or need to know more about, go directly to your instructors. When you have ideas about how you can personalize assignments or explore areas of the subject that interest you or better fit your needs, ask about them. Ask your instructors for guidance and recommendations, and above all, demonstrate to them that you are taking a direct interest in your own learning. Most instructors are thrilled when they encounter students that want to take ownership of their learning, and they will gladly become a resourceful guide for you.[7]
Student Support Services
| | |
| --- | --- |
| Accessibility Services | Accessibility coordinators support students with a variety of disabilities including physical, psychological, and learning disabilities. Accessibility services aim to maximize success and reduce barriers so that students have equal opportunities and equal access to information. They can provide exam accommodations, access to funding for equipment, adaptive software, and other services. |
| Campus Library | Educational libraries not only have invaluable research material for assignments, but they have helpful librarians who can assist you in many ways. They can help you learn how to access academic journals, discern whether a source is suitable for a research paper, find online journals, assist with research, assist with inter-library loans, do effective online searches, and cite sources correctly using appropriate style guides. Libraries are also an effective place to use as a study area. Often, they have study rooms you can book to use for group work. |
| Counselling Services | Counselling services provide a safe, confidential, and supportive environment to discuss personal and educational concerns impacting your life. Counselling services help provide tools to manage your stressors and challenges so that you can become successful and work toward wellness. |
| Education Advising Services | Education advisors are available to meet with students or potential students privately to discuss any issues which could impact learning. This can include: course planning; career planning; learning issues; academic issues; financial issues; study skills; grade appeals; navigating the post-secondary system; transferring between institutions; personal issues with instructors or fellow students; and referrals to other support services. |
| Financial Aid | Financial aid officers are available to give you the tools to plan and budget your finances while in school and apply for student loans, awards such as bursaries (based on financial need), and scholarships (based on merit). They help students navigate the process and provide viable options to finance students' education. |
| International Student Services | An international coordinator specifically serves the unique needs of international students. Along with the regular needs of students, international students also need support with issues such as: student visas; housing; adapting to and learning about Canadian culture; culture shock; home sickness; out-of-country insurance; learning in a language that is not their first language; and unfamiliarity with the Canadian post-secondary system. Studying in another country can be a very exciting adventure. International coordinators help to make the transition as smooth and as pleasant as possible. |
| Peer Tutors | Peer tutors are students in your class who have been identified as strong students who are willing to help other students in the class. They are paid through the college and provide classmates with relevant support. The peer tutor program matches students who have identified a need for extra help in specific subjects with students who have a good background in the subject area and an interest in tutoring. |
| Services for Indigenous Students | Often there is a coordinator who specifically serves the unique needs of Indigenous students. This can include: education advising services; applying for funding, scholarships or bursaries; connections with other Indigenous students; learning supports; personal supports; and increasing Indigenous knowledge in the community. |
| Career Services | Career Services usually offer workshops on employability skills such as resume writing, cover letter writing, and interview skills. They offer a range of services, including practicum placements, individual consultations, and job preparation information. They also post internal on-campus job opportunities and also keep both an online and on-campus job board for external postings from employers who are looking for college students and alumni as potential employees.[8] |
| Student Help Desk | Information Technology (IT) support services are available for students who are experiencing technical difficulties. This is especially important for online students who may be struggling to upload an assignment or access the online course portal. They can help with connection problems, college email accounts, accessing course software, or other computer issues related to your courses.[9] |
| Student Union | The student union or student association is a group made up of students to enrich campus life. They exist to protect the rights of students and to voice the interests of the student body at large. They promote and represent student issues as well as develop a sense of community among students through communication and events. |
Based on the list and description of student support services:
Which student support services could you reach out to during your studies?
When do you want to reach out?
What information do you need to reach out?
Information about student support services will be available on your institution's website. Start there when looking for information to help you reach out.
As a student you may face a variety of challenges in college and seeking support will help you succeed. Learn about about the supports available at your college and visit your college website to request help.
---