Focus on Air
Some simple chemistry is now explored in the context of air and air pollution (ie. what we should be breathing vs what we are breathing). This section deals with gaseous components of the atmosphere, and more specifically, components of the troposphere, the region of the atmosphere where earth's inhabitants live and breathe every day.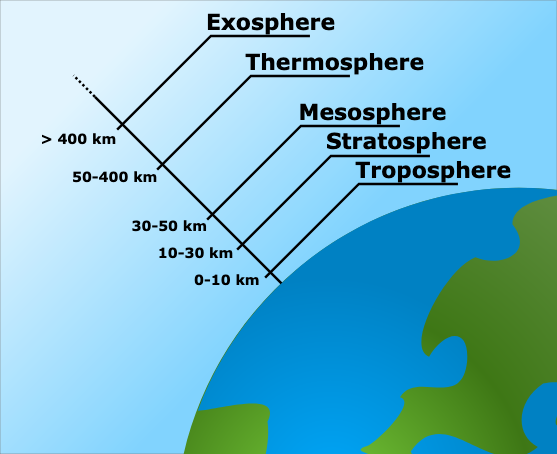 "File:Atmospheric Layers.svg" by Original by en:Bredk, converted to SVG by tiZom, globe borrowed from File:Earth clip art.svg is licensed under CC BY-SA 3.0
As seen in the figure below, air is mostly nitrogen, which is inert to us, and oxygen, which is important for respiration for all aerobic organisms. Argon and carbon dioxide make up 9/10 of the remaining 1% of air molecules. Thus, 'pollution' is typically found in the remaining 0.1% of air.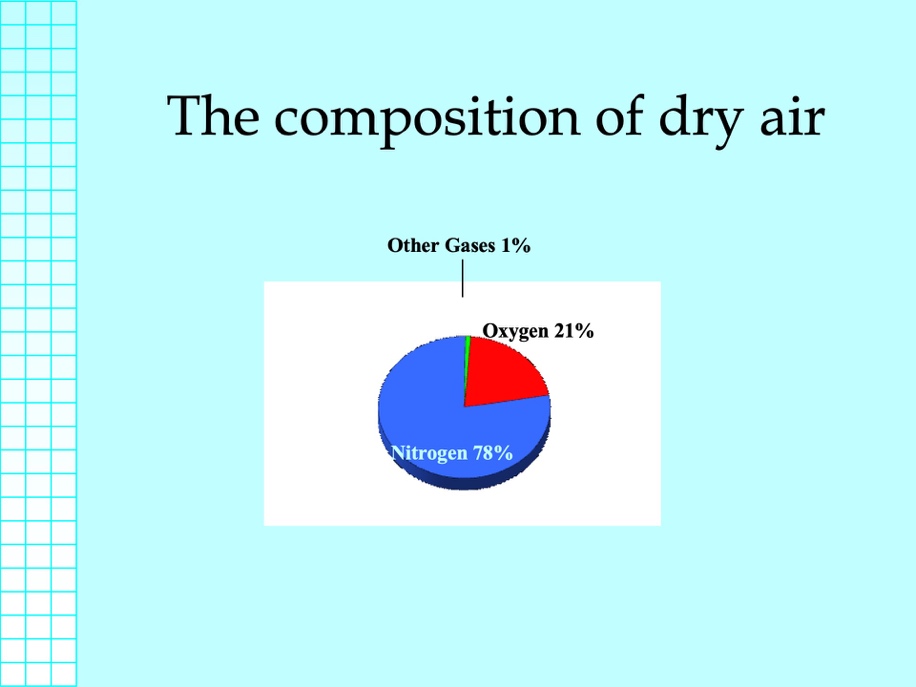 Refer to the information discussed in parts I-IV of this text and elaborate on the following focus boxes, solving the problems that appear.
.
.